Are you on a business trip in Ha Long, looking for a "high-class serviced apartment" with full facilities?
Are you in need of renting a "high-class apartment", able to enjoy luxurious and classy facilities?
Do you want to "rent an apartment" that allows flexible rental periods and payment terms, from 1 month to 12 months?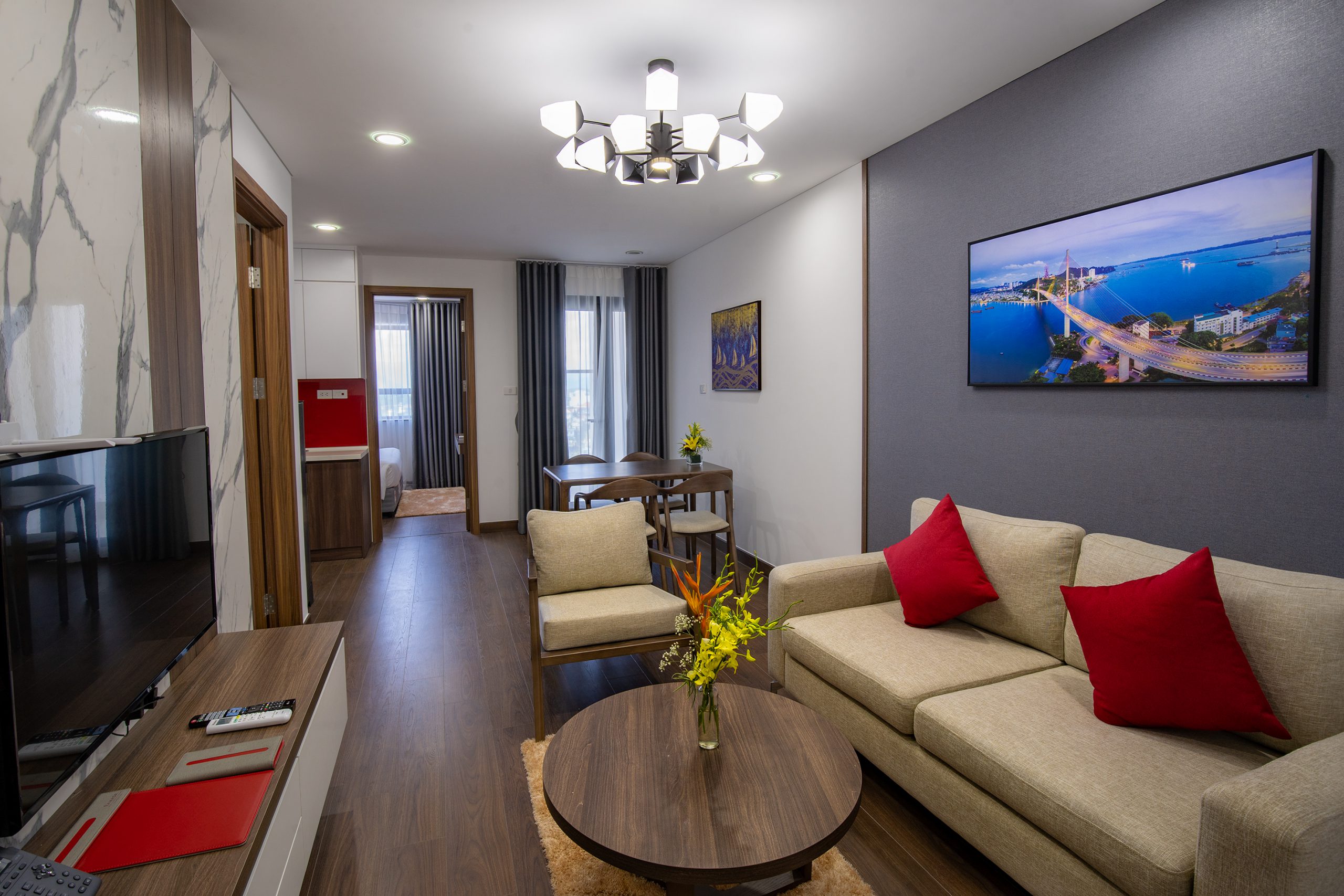 You are looking for an apartment with the following features:
– 100% new.
– Basic, smart interior.
– Modern design, smart, convenient.
– Security team, professional service.
– Central location near markets, schools, hospitals, shopping and entertainment centers, agencies.
– Use facilities swimming pool, gym, yoga.
– Ample car parking.
Please contact us immediately at Ramada Halong bay view for advice: 0826 111 555 / 02033 853 666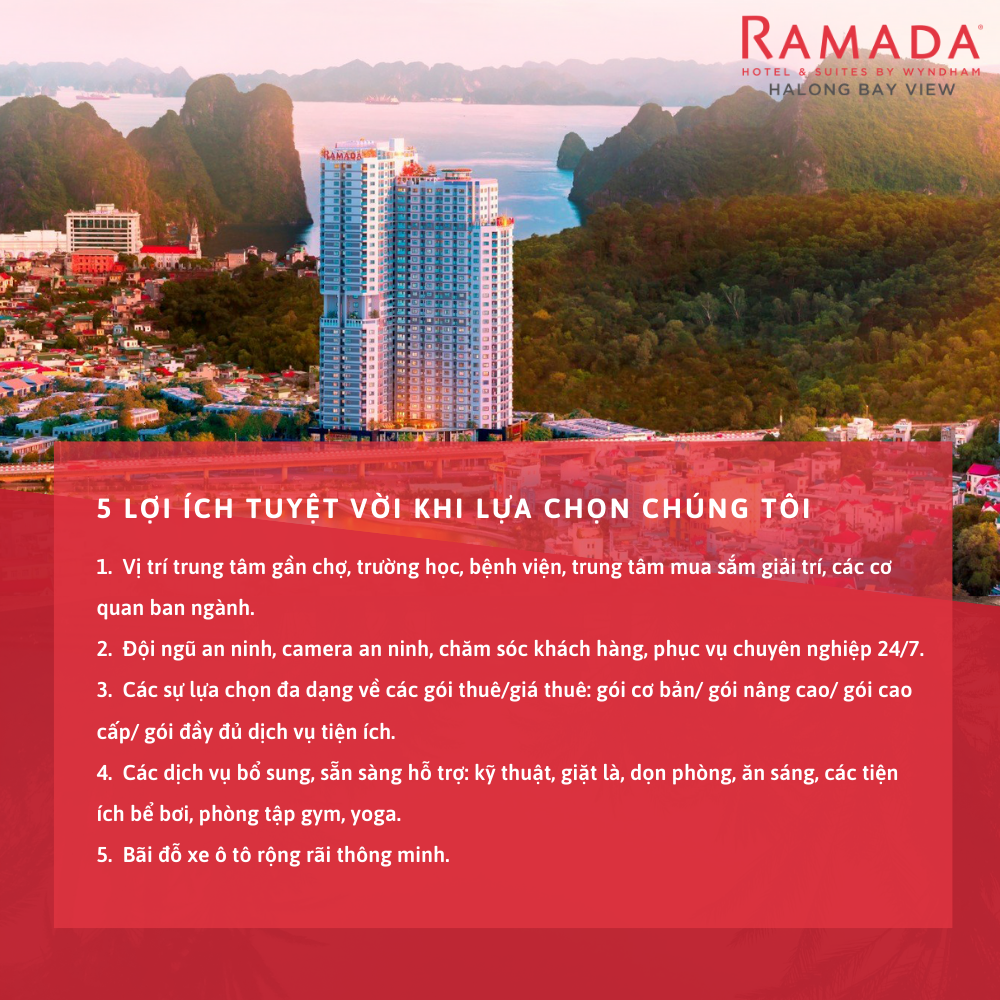 Serviced Apartment products
STT

Rental price (VAT) and rental commitment period 

Type of apartment

Less than 6 months

From 06-11 months

12 months or more

I

Superior suite 1 bedroom

1

Basic package

Flexible rental period from 01, 03, 06, 12 months

For the best price, contact now: 0826 111 555 / 02033 853 666

2

Advanced package

3

Premium package

4

Full service

II

Deluxe Suite 2 Bedrooms

1

Basic package

Flexible rental period from 01, 03, 06, 12 months

For the best price, contact now: 0826 111 555 / 02033 853 666

2

Advanced package

3

Premium package

4

Full service

III

Junior Suite 2 bedrooms

1

Basic package

Flexible rental period from 01, 03, 06, 12 months

For the best price, contact now: 0826 111 555 / 02033 853 666

2

Advanced package

3

Premium package

4

Full service

IV

Executive suite 3 bedrooms

1

Basic package

Flexible rental period from 01, 03, 06, 12 months

For the best price, contact now: 0826 111 555 / 02033 853 666

2

Advanced package

3

Premium package

4

Full service
Note
| | |
| --- | --- |
| Basic package | Apartment includes furniture, washing machine, internet, THC |
| Advanced package | Basic package + building management fee, house cleaning service twice a week, bed linen washing once a week |
| Premium package | Advanced package + gym swimming yoga service (for 2 people with 1-2 bedroom apartment or for 4 people with 3 bedroom apartment) + parking fee for 1 car and 1 motorbike |
| Full service | Premium package + electricity and water with consumption limit (800 electricity + 20 water numbers). Exceeded consumption quota, charged extra |